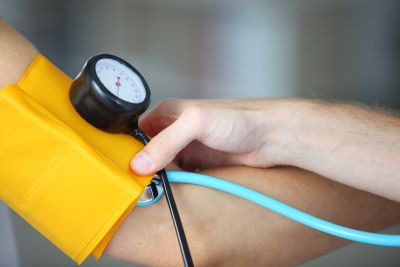 Blood Pressue
Free Blood Pressure checks are provided on Monday thru Thursday, 8:00 - 4:30, open over lunch, by appointment or on a walk-in basis. 
The Perry County Health Department is offering a self monitoring blood pressure program that provides education on how to manage your blood pressure.  While enrolled in the program, participants can borrow a personal blood pressure monitoring machine to use at home.  Monitoring your blood pressure at home can help with early diagnosis of many medical conditions.
 For more information on these and many other services, please contact the Perry County Health Department at (573) 547-6564.
---
Pregnancy Testing
Pregnancy tests are done on regular office days: Monday thru Thursday, 8:00 AM - 4:00 PM. Appointments preferred. There is a nominal charge for the cost of the pregnancy test, except when Medicaid or Temporary Medicaid can be billed.
A urine pregnancy test is used that can detect pregnancy hormones (HCG) after a missed menstrual cycle. A negative test result can be interpreted to mean that you are not pregnant or that it is too early in the pregnancy to detect.
The Perry County Health Department respects the confidential nature of this service and the importance of early prenatal care. It is therefore the policy of the health department to serve women of all ages without parental permission. All information is confidential and services are provided on a non-discriminatory basis. 
Women with positive pregnancy test results, can be assessed to determine if they qualify for Temporary Medicaid. An application is done on-site at the Health Department. Temp cards cover early prenatal care but do NOT cover delivery. There is a financial guideline to qualify. Applications for Medicaid (not Temporary Medicaid) must be made at the Family Support Division.
---
Lead Screening
Lead screenings are provided in accordance with the recommendations of the American Academy of Pediatrics (AAP) guidelines. Screenings are done on scheduled lead clinic days or by appointment. The Health Department provides this service free of charge. The Health Department currently sends blood samples to Tamarac Medical Lab for analysis. Tamarac requires that if a client has Medicaid, MC+ or private insurance, we submit a copy of the insurance card.
If the screening shows an elevated lead, further testing will be recommended. 
For more information about lead poisoning, call the Health Department at (573) 547-6564.
---